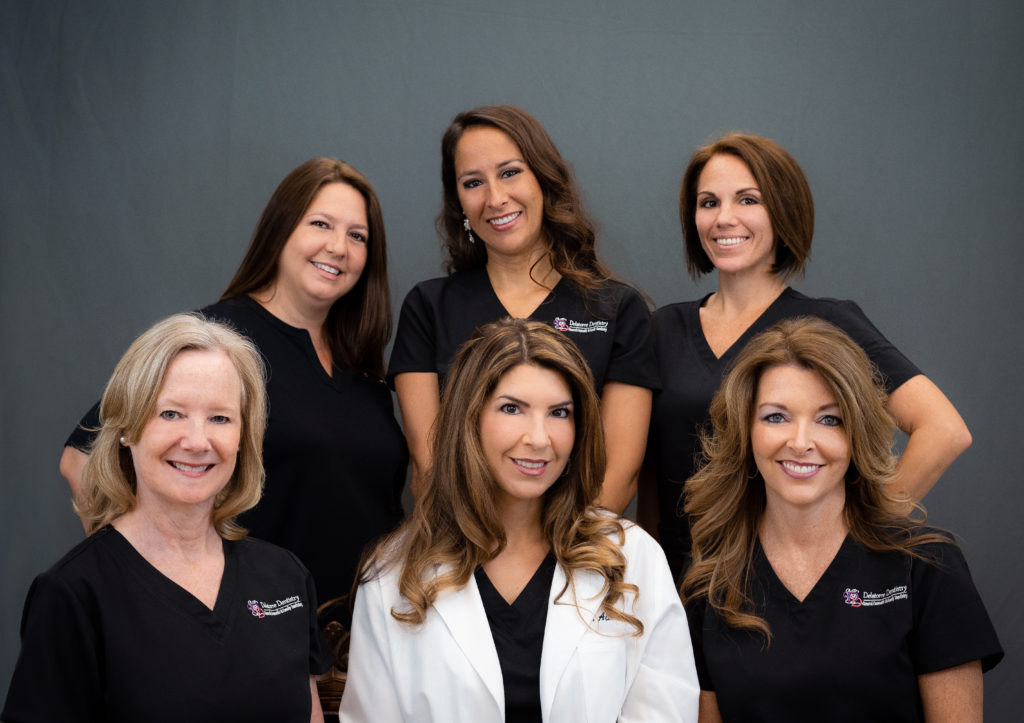 Helen – Office Manager
I have worked in dentistry for 25 years and I love the field. It is so rewarding to be able to establish long term relationships with families and help them achieve their "smile" goals. My philosophy is to always treat patients how I would want to be treated. I have been Dr. de la Torre's Office Manager since 2010. I was born and raised right here in Tampa (you don't meet many of us) and graduated from University of Florida. I have a wonderful daughter now attending the University of Florida (Go Gators!) and am married to my soul mate (how lucky am I?!). I am passionate about traveling; especially outside the U.S.. Experiencing other cultures enriches my life in countless ways. I also love to watch movies (superheros-rock!), listen to vinyl with my husband and read books of all types. Please feel free to call me anytime, I am here to help you.

April  – Hygienist
My name is April, and I am happy to have recently joined this amazing team at Delatorre Dentistry. I have been practicing dental hygiene for over 19 years and I love helping patients achieve healthy smiles! I was born and raised in northern Virginia and moved to Florida in 2017. I received by B.S. of Science in Dental Hygiene in May 2000 from Old Dominion University. When I'm not at the office, I can be found with my family. My husband John and I have been married for 18 years. We have 4 children: Colin, age 17; Landon, age 14; and Aubrey and Abel (twins), age 9. We also have a 1-year old Aussie Doodle named Finn. I spend most of my free time watching Aubrey dance and Abel play soccer. I'm looking forward to meeting you.

Stephanie – Hygienist
My name is Stephanie and I enjoy being a hygienist at Delatorre Dentistry. I have been a hygienist for over 10 years. I grew up in Texas and moved to Florida in 2017. I have really enjoyed living in warm and sunny Florida. I attended Angelo State University and received my B.S. in Biology in 2003, then attended Texas Woman's University to receive my B.S. in dental hygiene in 2008. The best part of my career as a dental hygienist is meeting new people and learning new things from them. I also love the rewarding feeling I get from making an impact on my patients' health. I take pride in being thorough and making patients feel comfortable. I take the time to educate my patients and answer any questions they may have. In my free time, I keep busy with my 11 year old son and my boyfriend. I like to stay active, travel and try new things.

Leigh – Dental Assistant
My name is Leigh, and I am one of Dr. de la Torres dental assistants. I started my career in 1985. Prior to working with Dr. de la Torre I worked for the previous owner of this practice for over 20 years! I have always enjoyed getting to know our patients and I have developed relationships with them throughout the years. I enjoy helping patients with their dental needs and guiding them through their dental process. Our whole team is dedicated to our patients, and we all work very well together. When I am not working with my dental family at Delatorre Dentistry I enjoy spending time with my family and friends.

Alicia – Dental Assistant
My name is Alicia, I am one of the dental assistants here at Delatorre Dentistry. I joined this amazing team over three years ago and I am extremely grateful. I feel so fortunate to have found such a wonderful dental family. I enjoy talking with patients and making them feel at ease while they are here. I had an extreme dental phobia as a child, which helps me sympathize how patients feel and want to help them overcome their fears. I was born in Arkansas ( that started my country accent). My parents, my two older brothers and myself moved to Florida when I was 4 years old. We lived outside of Gainesville and that started my love for the Florida Gators. When I was 19, I moved to North Carolina and lived there for 25 years. The weather was beautiful in NC but FL has always been home to me. My husband is a flight chief in the Air Force and when we got the news he was getting transferred to MacDill Air Force Base, I was thrilled! He was getting me back to my home, I am so happy to be back in sunny FL. I love being two hours away from my family that live outside of Gainesville. I go visit them quite often. I have an 20 year old daughter Savannah that attends UCF in Orlando and 15 year old son Kody that attends Steinbrenner High School. I love seeing all our patients leave with a smile and say, "this wasn't bad at all!"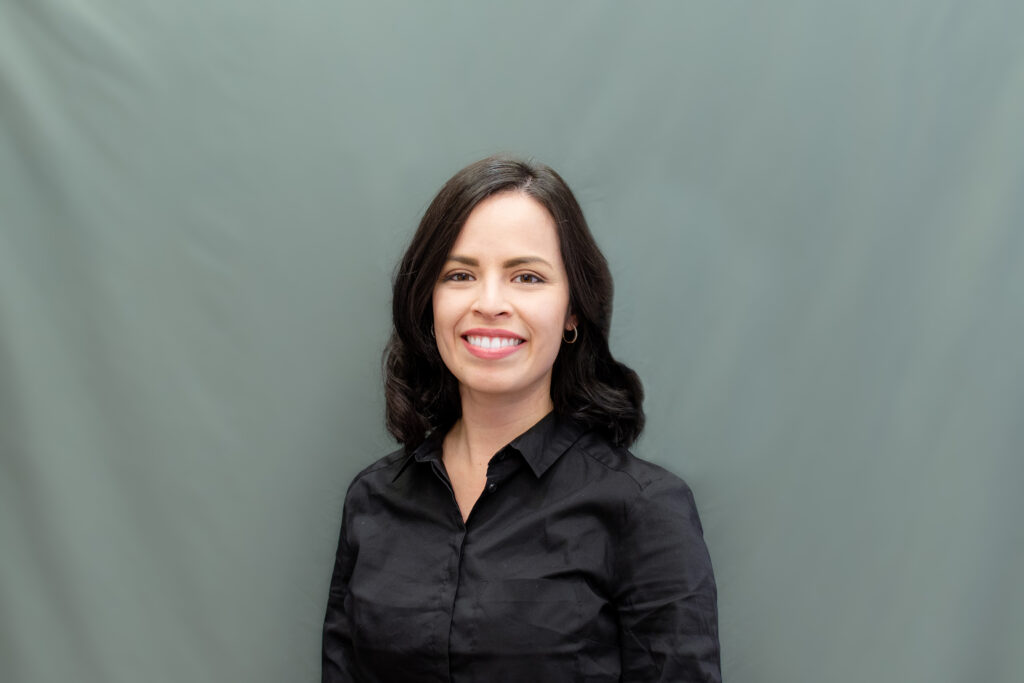 Ana  – Business Assistant
Hello, my name is Ana. I've been working in the dental industry for over four years. I am the Business Assistant at Delatorre Dentistry and have been a part of the "Dream Team" for over a year and half now. My everyday goal is for our patients to have the best experience and understanding of their dental treatment. I was born and raised in the Tampa Bay area in the small town of Wimauma. I am first generation from Mexico and speak fluently in Spanish (my first language). I have two beautiful daughters named Araceli and Gloria. They are only a year apart in age. Araceli is my super, all-star basketball player, while Gloria is my fashionista girl. Saving the best for last, my wonderful Husband Garrett, is an extremely hard worker and does everything he can to help support our family. We are Chicago Bulls basketball fans, and he is currently coaching our daughter's basketball team. He's also a great cook which is definitely a perk of marrying him! My favorite is his spicy shrimp alfredo dish.